The authentic, original KAROUN, KarounDairies run by

Ara Baghdassarian

• KAROUN DAIRIES INC. - Canada

Sole licensee of

KAROUN DAIRIES SAL in the USA





Karoun Dairies Inc, founded in 2007, is rooted in its Armenian and Lebanese heritage and 80 years of pioneering history of its licensor the authentic Karoun Dairies SAL in producing a large variety of Near Eastern cultured dairy products and Mediterranean specialty cheeses.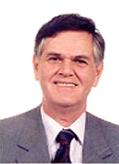 Ara Baghdassarian, President

He holds in addition to his MBA degree from the American University of Beirut (AUB), an ISO 22000
Practical & Implementation Training Certificate from the

Lloyds Register Quality Assurance (LRQA) London, UK

and a HACCP in practice Certificate (credit pass) from

the Chartered Institute of Environmental Health (CIEH) London, UK.



He had numerous official, professional, charity and community responsibilities.

He speaks six languages and enjoys reading, politics, economics, finance, international development, and foreign language and culture.